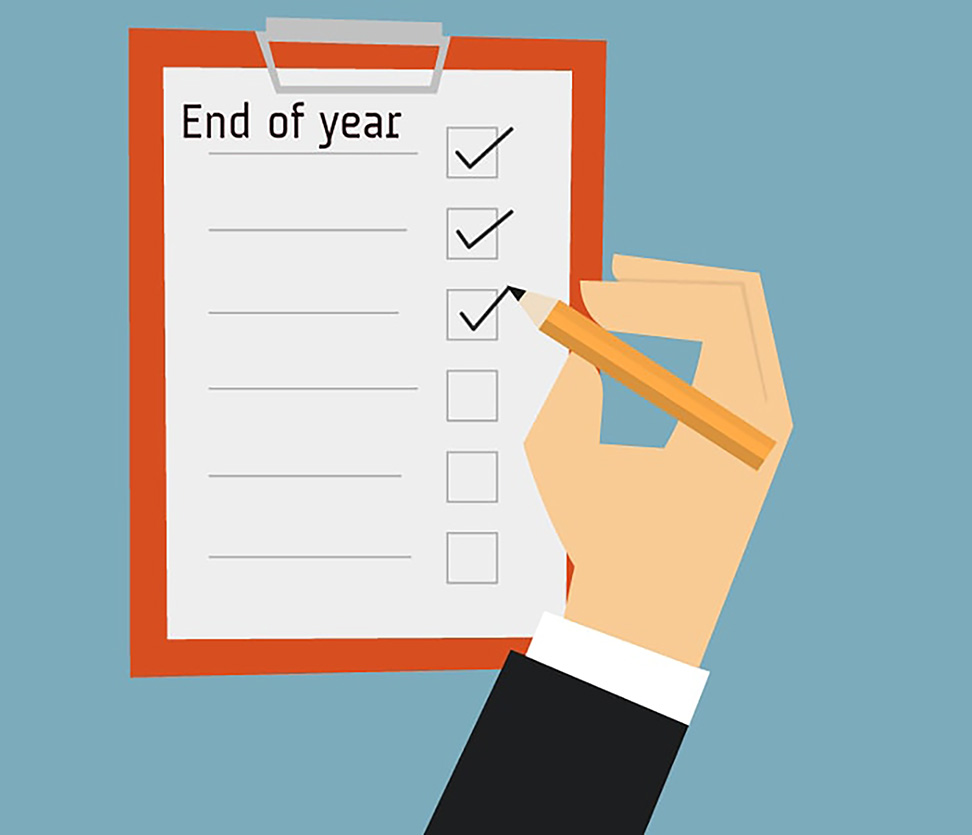 Year end is here, and it is shaping up to be a doozy. With COVID-related compliance requirements and inconsistent labor laws, HR teams have been forced to deal with a variety workforce issues and new legal obligations, and year end brings even more complications. Below, we have compiled a few reminders to help keep you organized as you address important HR tasks as the year comes to a close.
PAYROLL & TAXES
Third Party Payments and Taxes. If you had any employees that received third party sick pay from your company's insurance for an injury or sickness, the payments must be reported on their W-2. Some insurance carriers will issue separate W-2s on your behalf. However, many employers still need to add the third party sick pay earnings to their W-2s before year end.


Audit W2s / 1099s. By January 31st, 2021, employers are obligated to distribute the appropriate tax forms to individuals who received cash payments during 2020, including wages, nonemployee compensation, dividends, profit sharing, and royalties. At the same time, you must submit copies of these forms to the federal government. This is the perfect time to ensure that earnings and deductions are tied to the correct W-2 boxes and make the correct adjustments as needed. To avoid the need for W-2Cs, your team should run reports and compare totals to audit W-2 accuracy. Our HCM platform reduces these errors with a cumulative W-2 that processes all year, even auditing employees that are exiting to relieve the burden at year end.


Electronic Year End Forms. Reduce errors by eliminating the need for unnecessary paper. You can audit, process, and submit your tax filings completely online with our solution. When you encourage employees to receive electronic copies of their forms, they receive the information more quickly, and the company saves on postage. Since hand delivery is either impossible or discouraged, electronic consent allows you to deliver these time sensitive and critical documents to employees more easily. For those employees who don't opt into receipt of electronic forms, encourage them to update and verify their mailing address.


ACA Requirements. Employers must distribute Form 1095-C to all full-time employees who have reported their offer of health insurance for 2020. You will also need the Form 1094-C employer cover sheet, more copies of Form 1095-C, all of which must be submitted by Feb. 28th, 2021. Don't forget to verify that your setup is correct for the 2020 reporting year.
COMPLIANCE
Required Benefits Compliance Notices. Prepare and distribute annual notices to employees, such as a Summary of Benefits and Coverage, HIPAA, privacy practices on personal health information, and COBRA General Rights and Elections Notices.


Order Your Compliance Posters. The mandated posting requirements for employers is constantly changing. Year end is a great time to ensure your posters are compliant or subscribe to a service that automatically ships new posters whenever changes are required.


Review Existing Policies & Practices. HR teams, along with legal representation, should review your Employee Handbook to ensure that it addresses all the crazy changes that 2020 brought us. This includes updated employment laws, COVID-related policies, privacy policies, benefits, termination procedures, workplace safety, and more. Make sure that you distribute calendar updates for vacation time, company observed holidays, and pay dates for 2021.


Review COVID Tax Implications. From The CARES Act to the new FFCRA regulations and the Payroll Tax Holiday, COVID has thrown HR teams a lot of curveballs this year. Reviewing these notices in partnership with your legal team and tax experts will help you stay ahead of that curve.


OSHA Policies. It is crucial that you check any and all updated OSHA policies. Under OSHA, employers are required to provide a safe, hazard-free workplace. As the pandemic worsened, OSHA revised its enforcement policies related to COVID-19, by increasing in-person inspections and recording coronavirus cases. You should start working on the OSHA 300A form before its posting due date on February 1, 2021.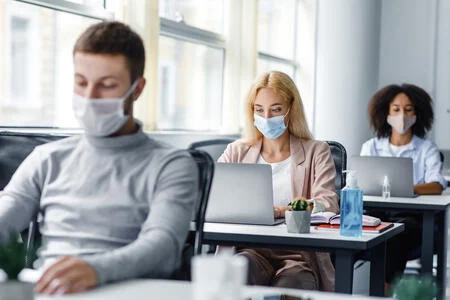 Your year end checklist may be different or more complex than what is detailed in our list. If so, there are plenty of ways of streamlining your year end process so you can begin to focus on next year (or the holidays, your pick). Utilizing an HCM solution created to help you work smarter and not harder is a nice option. To learn more about our unified platform and the myriad of ways it can help your company, visit www.csphcm.com.