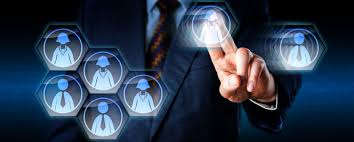 Many of us have heard that there is a lesson to be found in every challenge, which is true for both individuals and businesses. But these lessons often get lost in the day-to-day grind of life, especially now that work and life have collided. For example, there's so much to do in the HR and payroll space, it is easy to become stuck in administrative tasks and forget the powerful impact we have on our workforce.
These lessons are not taught; they are gleaned from the small and big triumphs that payroll and HR professionals tackle all the time. To strive towards better business outcomes, we will reflect on the lessons dealing with COVID-19 has taught us.
LESSONS FROM HR
Your HR teams have had to think quickly, proactively, and rely heavily on technology as the disruption we've experienced continued to expand. Here are a few pointers that HR should focus on as they begin to move their businesses forward:
1. Employees can adapt
Think back to the relative calmness in January and February of 2020. With everything that has come to pass, it's probably difficult to remember!
Yet, once it became clear that COVID-19 was a global issue and that it would cause things to change in drastic ways, many businesses quickly tried to adapt. Almost overnight, companies created new rules for employees — PPE, mask mandates, hand washing, social distancing, and temperature checks, to name a few. Thus the new normal was born (for work at least). Although a few rules met with some resistance, employees have come to embrace the latest work norms—norms that don't appear to be going anywhere, anytime soon.
As we've adapted to living with COVID-19, it's apparent that employees are resilient, and they can adjust to challenges thrown their way. As employers, ensuring that employees are regularly surveyed about any symptoms or issues they're experiencing on the job can help build a safer and more positive work environment. Our Attestation module allows you to create custom surveys and clock-in questions to maintain a positive employee experience, increase productivity, and boost engagement. The small things do count, which businesses should keep in mind as they look for technology to circumvent the problems caused by COVID-19.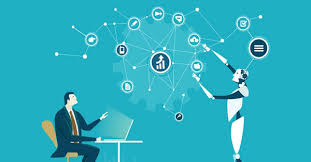 2. Remote work is a necessity
Before COVID-19, remote work was a luxury doled out in small amounts to an even smaller percentage of people. However, this is no longer the case as companies are forced to manage from a distance. The pandemic has taught us that many jobs believed to be tethered to a physical office can be completed just as effectively from home. Equipped with the correct tools, managers and employees can view/edit timesheets, enroll in benefits, clock in and out, and much more.
3. Effective technology = effective communication
Companies that had effective HCM solutions in place were better prepared for the disruption caused by COVID-19, and those that didn't quickly learned that these solutions are essential. The right solution for your business ensures that employees have a safe and easy way to log hours, request time off, switch shifts, or complete onboarding via their mobile device or computer.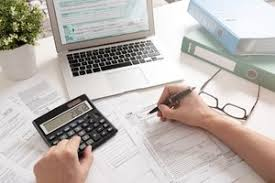 LESSONS FROM PAYROLL
Payroll is complex and the scope of it was only heightened during the pandemic. But, many organizations adopted new strategies and modernized payroll decisions. Here is what we've learned:
1. Support compliance
Payroll professionals understand the significance of staying up to date on changing regulations. It can be challenging keeping up with new legislation like the CARES Act or evolving state and local regulations under paid family and medical leave. However, we've learned that payroll professionals are managing these changes by focusing on efforts that optimize payroll methods. Our cloud-based solution has built-in compliance features, including those for CARES and FFCRA, to simplify compliant processes in the COVID-19 era.
2. Timekeeping processes
With so many remote employees, it's more important than ever for businesses to closely monitor and keep records of the hours their employees are working and ensure that correct wage rules are being applied. In addition to this, payroll personnel must properly account for non-working employees, such as employees on PTO, FFCRA leave, etc.
As a result, payroll professionals have turned to unified technology for workforce management and payroll processing; to pay their employees accurately and on time using built-in automated methods. A unified solution helps organizations safely capture time anywhere with internet access, use contact tracing tools to monitor and identify employees potentially exposed to COVID-19, and accurately calculate payroll even with new complexities in wage and hour regulations. These solutions provide better employee experiences, monitoring, and spotting labor cost trends that impact your bottom line.
3. Access payroll data quickly and easily
Our recent disruptions have opened the eyes of payroll professionals to the importance of having access to timely and accurate payroll data. Many have discovered that their current systems make it difficult to stay current on regulations and gather the right data. They waste time manually tracking data to accurately calculate and process payroll on time. So, payroll professionals are taking a more streamlined, digital approach to the payroll process. They are moving away from older, inefficient systems and towards a unified cloud-based solution.
CONCLUSION: HR and payroll professionals are tough to beat
HR and payroll professionals have shown such resilience in times of true adversity. They adopted and adjusted business plans, processes, and technology to help their workforce adapt to a new world of work and prepare them for any and all long-lasting changes.
If you've not yet invested in a unified HCM solution, it isn't too late. Especially now that your technology choices can give your company the time and space it needs to try new, more efficient processes and make better informed decisions based on data. This provides your HR and payroll teams with critical insights that boost your organization's success and create positive change.