We partner with Nephele Consulting Services for implementation support. The Nephele Consulting team brings a combined 29 years of experience on the SaaShr platform. As original users, they have experienced the full product life and have developed a passion and commitment to the platform.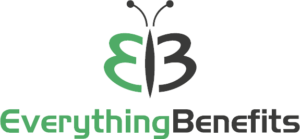 We partner with Everything Benefits, a benefits-centric company that automates every facet of Benefits Administration reducing compliance risks, eliminating paperwork and lightening workloads. Their AI-powered solutions include: Benefits Enrollment & Management, Carrier Connectivity, Benefits Reconciliation, automated Dependent Eligibility Audit, New Hire Reporting, 401(k) Integrations, Consolidated Billing & Payments and COBRA Administration. And they integrate seamlessly with the Collaboration Software Partners, LLC platform.

We partner with analytic.li, a people analytics company that helps employers make better, data-driven decisions. They get that each employer's need for analytics can differ. For some, it's a fully-integrated, multi-persona set of dashboards that encompasses human capital management data (e.g. payroll, timekeeping, and human resources), business data (e.g. ERP, point of sale), and budgeting/forecasting information. For others, it's daily insights that helps managers prevent avoidable overtime and employee burnout.

We partner with HireCredit, an employment-based tax credit processor. They identify and maximize credits like the Work Opportunity Tax Credit (WOTC) and Federal Empowerment Zone (FEZ) tax credit. WOTC is a federal program administered on a state-by-state basis; tax credits range from $2,300-$9,600 per new hire.

We partner with Spentra to provide our clients and their employees with an opt-in payroll card solution. Spentra has leveraged their experience in financial processing, multi-patented technology, user automation, and technology partnerships to create the next generation in Employee Wage Management… the Spentra Visa® Payroll Card.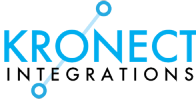 We partner with Kronect Integrations to develop custom integrations between our HCM platform and other software providers using API technology to transmit data seamlessly between the two systems, thus removing the element of human error. Less Problems. More Solutions.